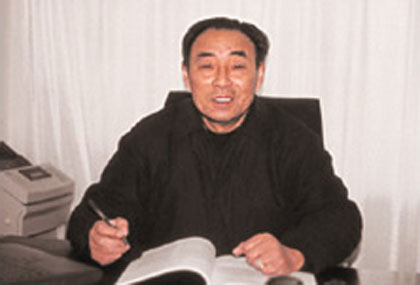 Chairman and general manager
Director of the Machinery Committee of Shanghai Food Association

The sea is vast with its vastness and Nabaichuan; its mountains are sturdy with its heavy and vicissitudes. We are pursuing the spirit of "being a century-old enterprise and developing steadily for 20 years" with the spirit of mountain, broad sea, honesty, pragmatic quality, dedication and innovation, pursuing excellence and realizing the spirit of leap-forward development. Going to the inner and outer walls of the motherland, the north and south of the Yangtze River, to fight the market, to embrace a beautiful and brilliant tomorrow.
We clearly understand that corporate development is the foundation for historical responsibility and the source of social responsibility. If South China wants to do more things for this society, it must first work hard in business management. Under the guidance of the business goal of "adding zeros to the ten years of struggle", Wanxiang not only optimized its own business management system, but also introduced more suitable products and services to the society, and continuously improved the production process and quality management system. Help our partners achieve their goals of cost reduction, energy efficiency and efficiency.
We do our best to help those who need our help. This is the original intention of Nanhua's charity. As the basic economic unit of the country, enterprises are the creators of social prosperity and also need to assume a social responsibility. The larger the enterprise, the greater its social responsibility. Therefore, Nanhua always insists on expanding its investment in charity every year. Nanhua does not ask for a return. He only hopes that the recipients can start a new life and have new hopes.
In the future, Nanhua will focus on each commitment with greater focus, concentration and professionalism, and further increase investment in charity and education. At the same time, Nanhua will actively seek various forms of cooperation, and drive more enterprises and the community to join the ranks of paying attention and giving back to the society.
Looking to the future, through our long-term unremitting efforts, Nanhua will become an outstanding global corporate citizen, which is our unremitting drive and goal!